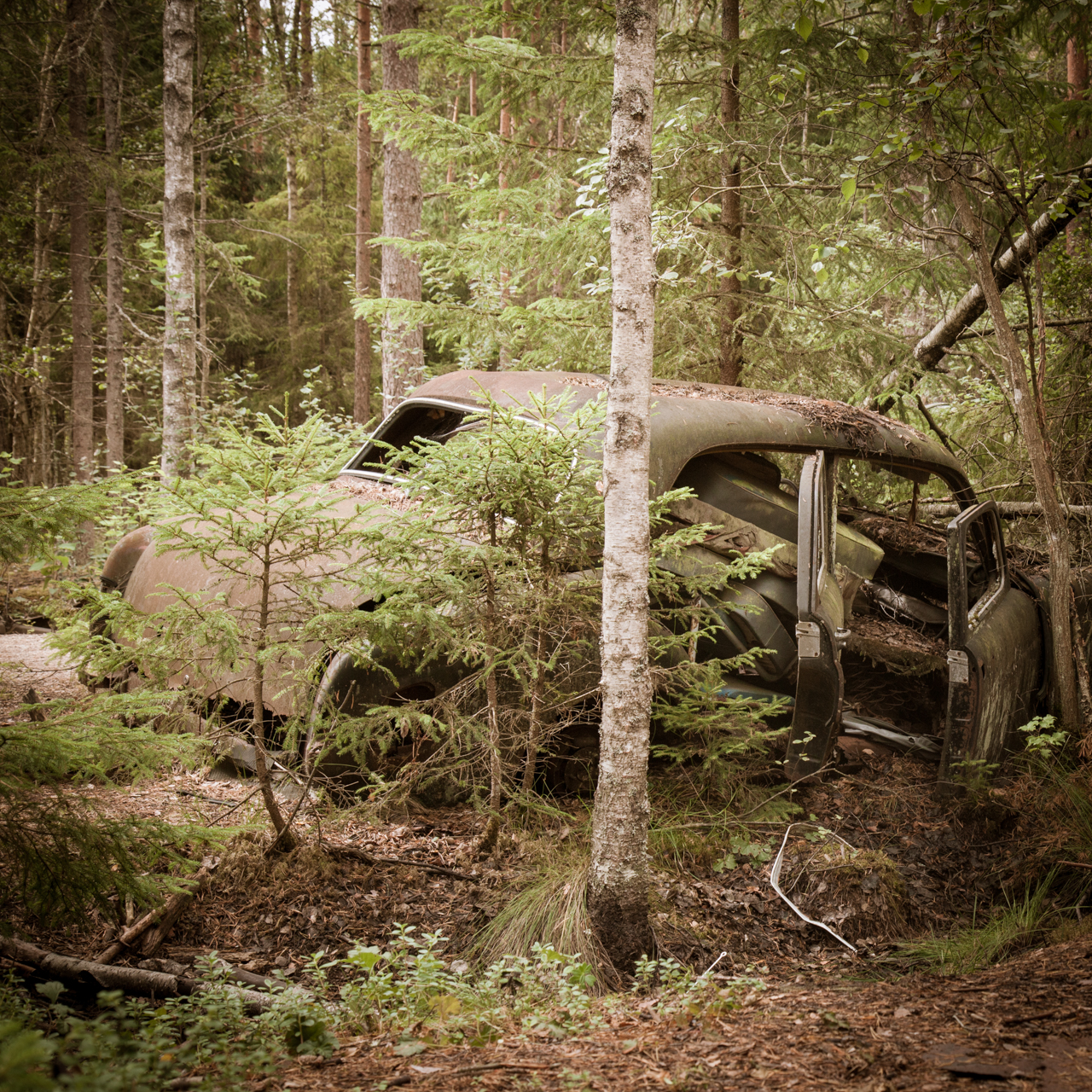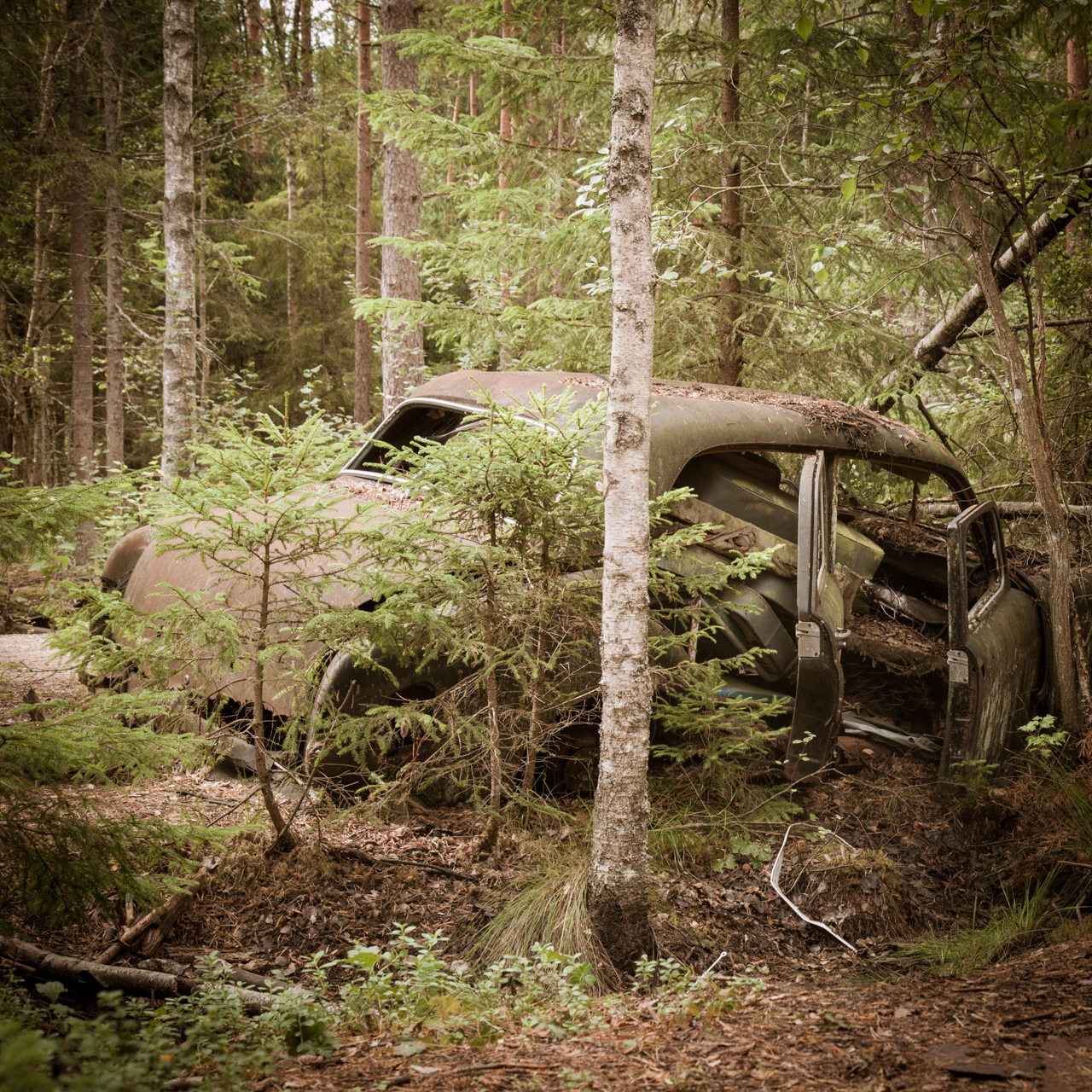 Driving Through
The summer of 2018 I had the privilege to visit this beautiful car cemetary in the south of Sweden with my boyfriend and his family. The atmosphere of the place made me fall instantly in love and I knew I wanted to make a photo series from here.
The old, shattered cars left me with a feeling of looking at movement and stillness at the same time. It seemed to me that the cars had their own secret life. That they were going somewhere, driving through, to a place only they knew of. The title Driving Through also points to our bussy, western civilisation with drive through dinners. The cars out here seem like a charicature of that life. Where are we going?
The owner of the cars had a scrap yard business he has been dead for some years now. At first the governement wanted him to remove the cars but the place grew in popularity for its atmosphere and estetic value and now Kyrkö Car Cemetary has become an attraction to visitors.