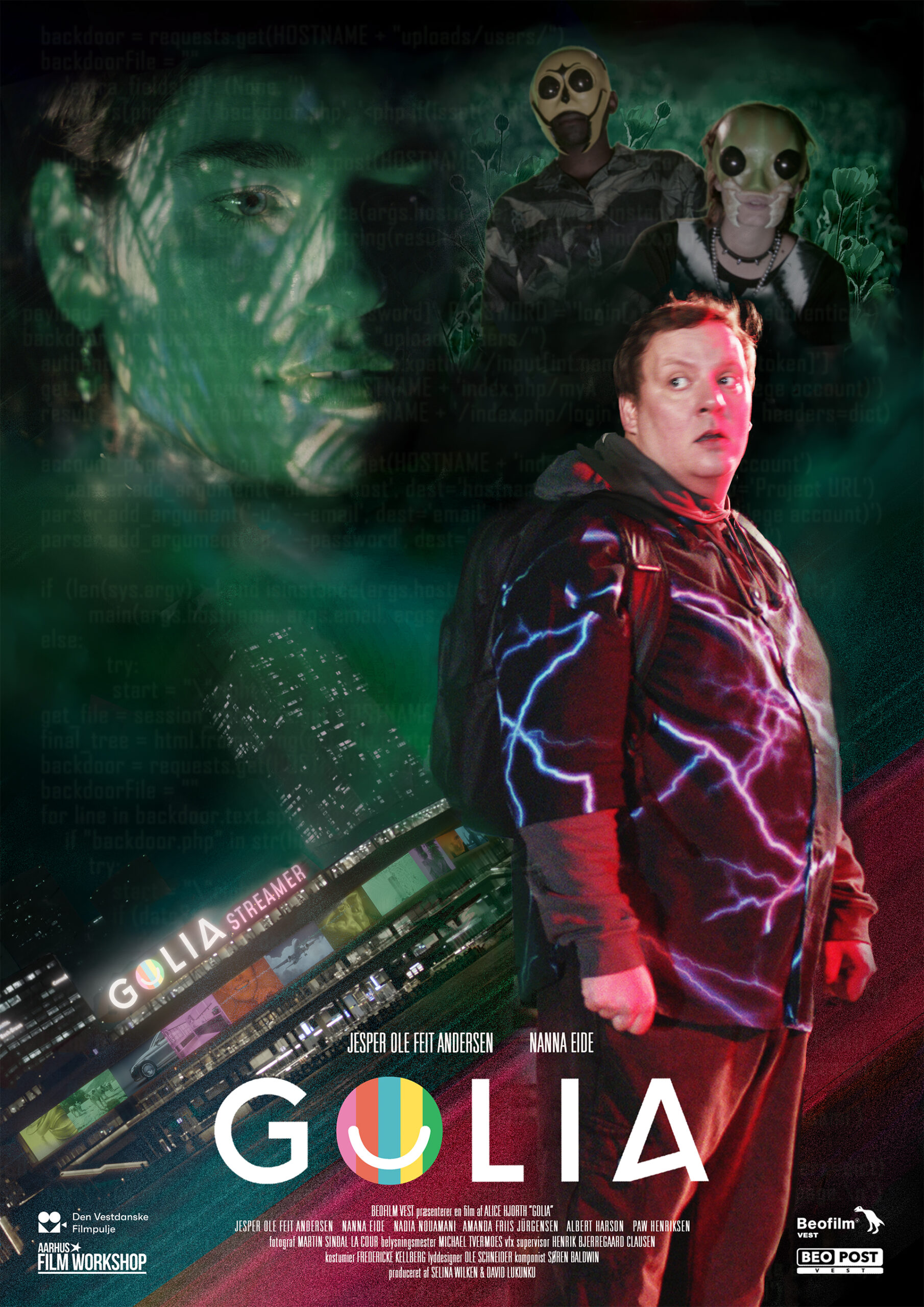 GOLIA
In a not so distant future, the climate catastrophe has left much of the world in ruins, and the exploitative tech giant GOLIA has the surviving nations in an iron grip of ignorant consumerism. Members of the hacktivist anti-GOLIA network Xtinct Bugs, Marcus and Ronja, are trying to get their climate activist messages across, but a failed attempt to hack into GOLIA has dire consequences.
GOLIA is an ambitious "cli-fi" short film inspired by 90s-era cyberpunk and hacker films that critically examines how modern technology can affect and control our lives.
Writer and director: Alice Hjorth
DOP: Martin Sindal la Cour
VFX Supervisor: Henrik Bjerregaard Clausen
Production Company: Beofilm Vest
Producers: Selina Wilken and David Lukunku
Cast: Jesper Ole Feit Andersen, Nanna Eide, Nadia Nouamani, Albert Harson, Amanda Friis Jürgensen, Paw Henriksen
Supported by: Den Vestdanske Filmpulje (Kortfilm 2021), Aarhus Filmværksted, Blockbuster, Tækker Fonden, Danske Filminstruktører and Bestles Fond.
GOLIA has recently been picked out for Toronto Womens Film Festival and Copenhagen Short Film Festival.